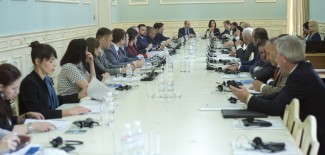 This year's Investment Forum of Kyiv, which will be held in September, was presented to the diplomatic corps
25 representatives from 18 embassies got acquainted with the main concept, program and projects to be presented at the Investment Forum of Kyiv, which will be held at Parkovsky Exhibition Center on September 26.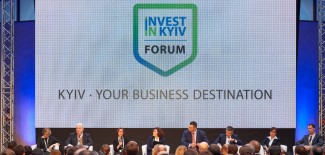 Kyiv will introduce to the investors sports and recreational infrastructure projects at the Forum in September
The forum will be held on September 26 at the Parkovsky congress and exhibition center. The focus of the event will be investment opportunities for the development of the Kiev islands for recreation and sports, the development of the historical part of Podol, as well as the investment potential of the city for business tourism, film industry, etc.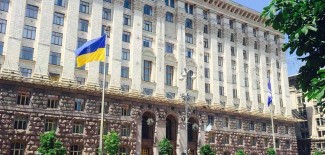 A competition is being prepared for attracting an investor for the construction of a public facility
Preparatory works have been initiated to conduct an investment contest for attracting an investor to implement the project "Construction of a public facility near the crossing of the streets of Miloslavskaya and Nikolai Zakrevsky in Desnianskyi district".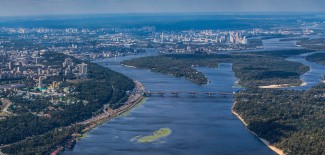 Preparing a competition to attract investors to create a network of stations for water sports in Kyiv
Preparation works for the investment competition to attract investors for the project "Creating a network of stations to hire kayaks, canoes and other equipment for water sports in the city Kyiv"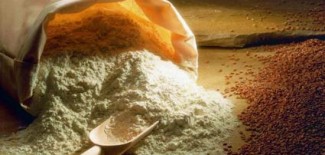 The Chinese company is looking for partners in the agricultural sector
The company Rising (Beijing) International Investment Development Co., Ltd. expressed a desire to become an investor.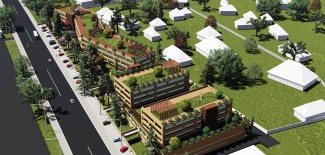 An investment agreement for the construction of a residential building with social and cultural facilities have been signed
An investment agreement with an investor who will build a dwelling house have been signed. Some of the apartments will be transferred to victims of the illegal activities of "Elita-Center"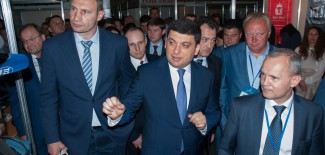 Kyiv hosted the exhibition "Made in Kyiv"
Sign of "Made in Kyiv" has become a symbol of high quality. About this Kyiv Mayor Vitali Klitschko said at the opening ceremony of production and development capital's companies and researchers "Made in Kyiv." The opening event was also attended by Prime Minister of Ukraine Volodymyr Hroysman.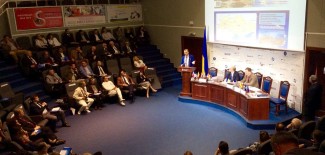 Kyiv hosts Ukrainian Diaspora Business Forum
For the first time in 25 years Ukrainian businessmen and diaspora from 15 countries gathered at the Business Forum, during which participants were able to establish direct contacts and discuss cooperation possibilities.