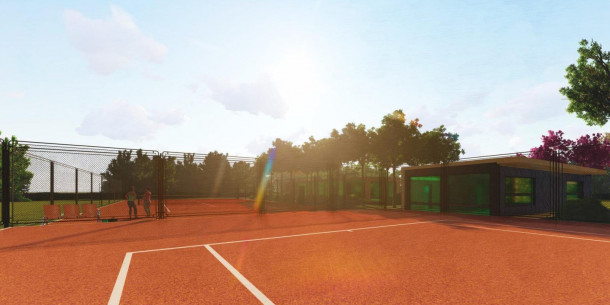 The investor will arrange a tennis courts in the Peremoha park
Tennis courts with a technical zone will be set up on the territory of Peremoha Park in the Dniprovskyi district of Kyiv. The project is going to be implemented at the expense of the investor. This is stated in the order of the Kyiv City State Administration № 1397.
The approximate area of tennis courts will be 0.77 hectares. Tennis courts will be placed here and the territory will be landscaped. In particular, garbage bins, lighting, and paving materials will be installed. The project does not provide for capital construction, construction of fences, and other facilities prohibited by law. The arrangement will take place exclusively by installing prefabricated structures, where administrative and technical premises will be located.
The customer of the project implementation is a municipal enterprise for the maintenance of green areas of the Dnieper district of Kyiv. Preparatory (pre-investment) works were entrusted to the Municipal Enterprise "Kyiv Investment Agency". The announcement of the tender and the start of acceptance of tender proposals will be announced in the Announcements section on the official portal of Kyiv: www.kyivcity.gov.ua.
Source: Official portal of Kyiv