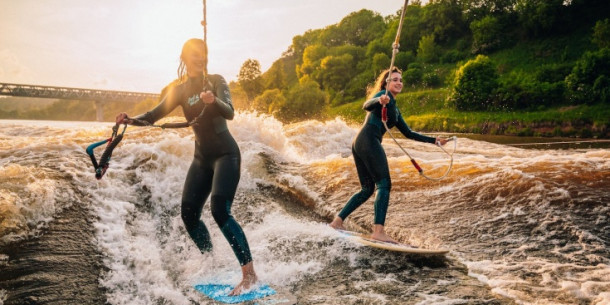 An active recreation park is going to be set up on the banks of the Desenka river in the Desnianskyi district
An Investor on its funds will arrange an active recreation park on the bank of the Desenka river in the Desnyanskyi district. An investment tender will be held to attract an investor to the project implementation in the prescribed manner. This is stated in the order of the Kyiv City State Administration № 2292.
The customer of the project is the municipal enterprise for protection, maintenance and operation of the water lands funds of Kyiv "Pleso". Municipal Enterprise "Kyiv Investment Agency" is responsible for the development and approval of indicative technical and economic indicators, possible pre-project proposals for this facility. The Department of Economy and Investments will prepare the terms and conditions of the investment tender based on the developed and agreed documentation.
The project aims to create a recreational and sports zone in Kyiv and popularize the wakeboarding sport. The arrangement of the active recreation park does not involve capital construction - only the installation of prefabricated structures.
The announcement of the beginning of acceptance of applications for the investment tender on the project implementation "Arrangement of an active recreation park on the bank of the Desenka river (Roman Shukhevych Avenue) in the Desnyanskyi district" will be published in the newspaper "Khreschatyk. Kyiv" and on the Official Portal of Kyiv: kyivcity.gov.ua.
Source: https://kyivcity.gov.ua/news/