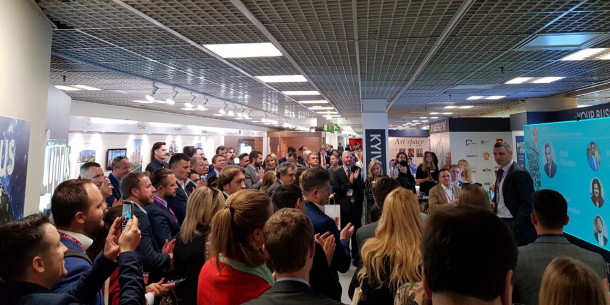 Kyiv's investment opportunities are going to be presented at global economic and investment venues in 2020
This year the Kyiv's investment opportunities are going to be presented at international real estate exhibitions in France and Germany, as well as at the Annual Investment Meeting in the United Arab Emirates. Kyiv's presentation at large-scale global economic and investment events is envisaged within the Plan of Actions approved by the order of Kyiv City State Administration No. 247. This was reported in the Department of Economics and Investments.
The city of Kyiv is to be presented at the International real estate exhibition "MIPIM - 2020" in Cannes (France), EXPO REAL in Munich (Germany), and the Annual Investment Meeting in Dubai (UAE).
The document also provides for holding the Kyiv Investment Forum in September - December 2020, ensuring the participation of business delegations in international visits by the Mayor, organizing meetings with key audiences in the field of investing, promoting the capital's investment image in international rankings, as well as establishing and updating lists of potential investment objects for attracting investments.
The fulfillment of the above tasks is entrusted to the responsible Departments of the KCSA and the municipal enterprise "Kyiv Investment Agency", which today analyzes investment initiatives, prepares for the competition for attracting investors, and also accompanies by the principle of "one-stop-shop" at all stages of the investment project implementation. Information on current and planned investment projects of the city is constantly updated on the web-portal investinkyiv.gov.ua.
Currently, Kyiv is actively preparing for participation in one of the world's largest real estate exhibitions - MIPIM-2020, to be held on March 10-13 in the city of Cannes (France). Presentations of city investment projects, developers, and other programs of private companies that are successfully operating in Kyiv are planned at the exhibition stand of the capital. The stand will also hold bilateral business meetings with potential investors to build new infrastructure facilities in the city of Kyiv. Kyiv has been participating in the MIPIM International Real Estate Exhibition since 2004.