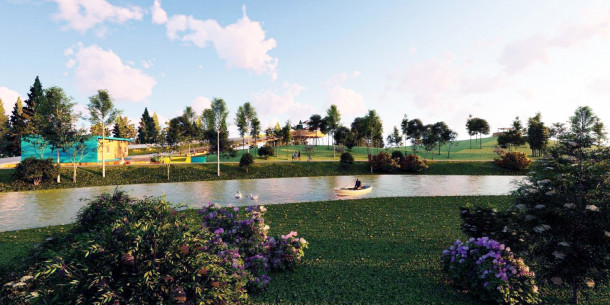 Investors will arrange a zone of active entertainment in the Peremohy park
Peremohy Park is planned to have an active entertainment area for adults and children with landscaping. To implement this project, an appropriate investor attraction competition will be held. This is stipulated by the Resolution of Kyiv city state administration № 1553.
The implementation of the project does not involve major construction work, but only the installation of prefabricated structures reported in the Department of Economics and Investment. A prerequisite for the competition is the conservation of green space. The locations of the entertaining infrastructure facilities must also be agreed with the balancing holder of the park - a municipal enterprise for the maintenance of land plantations of the Dniprovsky district of Kyiv, which has been determined as a project owner.
The preparatory (pre-investment) works will be performed by the municipal enterprise "Kyiv Investment Agency".
Recall that, according to the rating of Foreign Direct Investment Magazine of the Financial Times group, Kyiv is in the top ten cities in terms of return on budget investment «fDi Location Awards».
Source: https://kyivcity.gov.ua/news
.