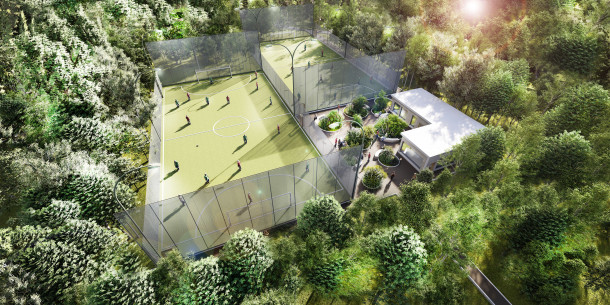 ​A sports grounds will be arranged in Sputnik park in Kyiv
The investor will arrange new sports grounds on the territory of the Sputnik park in Solomenskiy district of Kyiv.
These are supposed to be mini-football fields. The attraction of the investor will take place through an open investment competition. This is stated in the order of the KCSA № 236.
The investment object has an estimated area of 0.25 ha. According to pre-design proposals, the area of the sports grounds will be 1,848 square meters.
A municipal enterprise for the maintenance of green spaces of the Solomenskiy district of Kyiv is the project owner. Pre-investment works are entrusted to the municipal enterprise "Kyiv Investment Agency".
The investor must, no later than 9 months after the signing of the investment agreement, complete the work on the facility's completion.
The final technical and economic indicators, detailed information and cost of the investment project will be determined on the basis of the project documentation developed and approved in accordance with the established procedure.
According to the Economy and Investment Department, the implementation of the investment project will be carried out without harming the natural objects located on the territory of the Sputnik park. The investor must provide the technical possibility of dismantling all the structures of the investment object without causing damage to the territory.