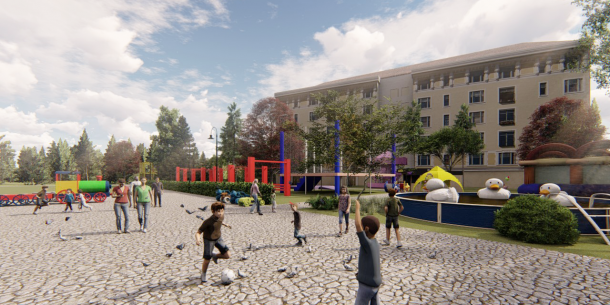 Investor will arrange a Children's Amusement Park in the Vidradnyi park in Kyiv
A children's amusement park is planned to be set up in the Solom'yans'kyi district in Vidradnyi Park. Investors are invited to join this project. The holding of the relevant investment tender is foreseen by the order of KCSA № 1810.
In particular, it is proposed to equip a children's amusement park and attractions for leisure, educational activities for children and adults that will last all year round. Meetings with experts in the field of ecology and implementation of the "green" education program in the format of a full-fledged course for persons of all ages are also planned.
The project does not involve major construction, so the green space of the park will be preserved. The municipal enterprise for the maintenance of green spaces of Solom'yans'kyi district is designated as a project owner, and municipal enterprise "Kyiv Investment Agency" will do a preparatory (pre-investment) works for holding the investment tender.
The Kyiv Investment Agency should develop indicative technical and economic indicators and possible pre-project proposals, and approve them with structural units of KCSA and submit to the Department of Economics and Investments.