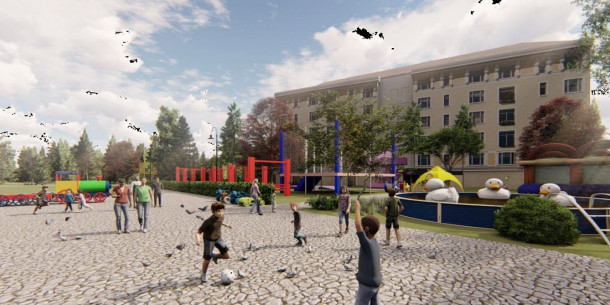 Winner of the investment competition was determined
According to the results of the investment competition for attracting the investors for the arrangement of a children's entertainment area in the "Vidradnyy" park in Solomenskiy district of Kyiv, the winner was determined. An individual entrepreneur Zavadko Dmytro Hennadiyovych determined as a winner. This is stated in the resolution of the KCSA № 594 of 10/04/2020.
The Department of Economics and Investments of Kyiv city state administration has been entrusted to enter into an agreement with the winner and the project owner - a municipal enterprise for the maintenance of green spaces of Solomenskiy district of Kyiv.
The children's entertainment park will be equipped on a plot of 0.27 hectares, which is located at the entrance to the Vidradnyy" park.
Pre-project proposals include the arrangement of an area of active entertainment with different profiles: zip line, rides, carousels, swings, baby trampoline, children's trampoline arenas.
Also, the project provides for landscaping of the area: the placement of benches, trash bins, lanterns, wooden floor, and fence.
The arrangement of the area does not require the removal of green spaces and is one of the types of ecological or "green" recreation of the citizens.