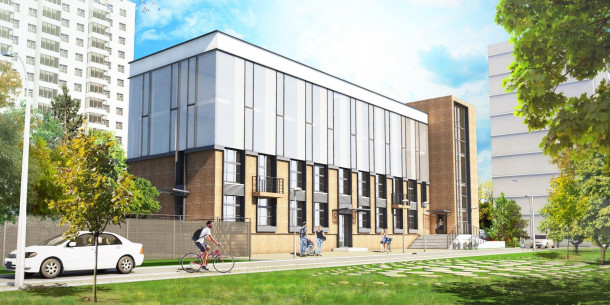 A medical facility will be built in Dniprovskyi district at the expense of the investor
A medical facility will be built on 15-A Igor Shamo Boulevard in the Dniprovskyi district. The winner of the relevant investment tender for the construction was approved by the order of the Kyiv City State Administration № 1456.
The Department of Economy and Investment is instructed to conclude an investment agreement with the construction customer - the municipal non-profit enterprise "Center of Primary Health Care "Rusanivka" of Dniprovskyi district of Kyiv" and the winner of the tender.
The medical institution will be constructed on a plot of 0.15 hectares. There is currently a non-residential building with over 650 square meters, which since 1965 is without major repairs and has disconnected utilities. Instead, it is planned to build a modern facility, where residents will be provided with medical services using the latest technologies.
In addition, the project will provide an opportunity to create new jobs, as well as attract investment resources to the economy of Kyiv.