About Kyiv Investment Agency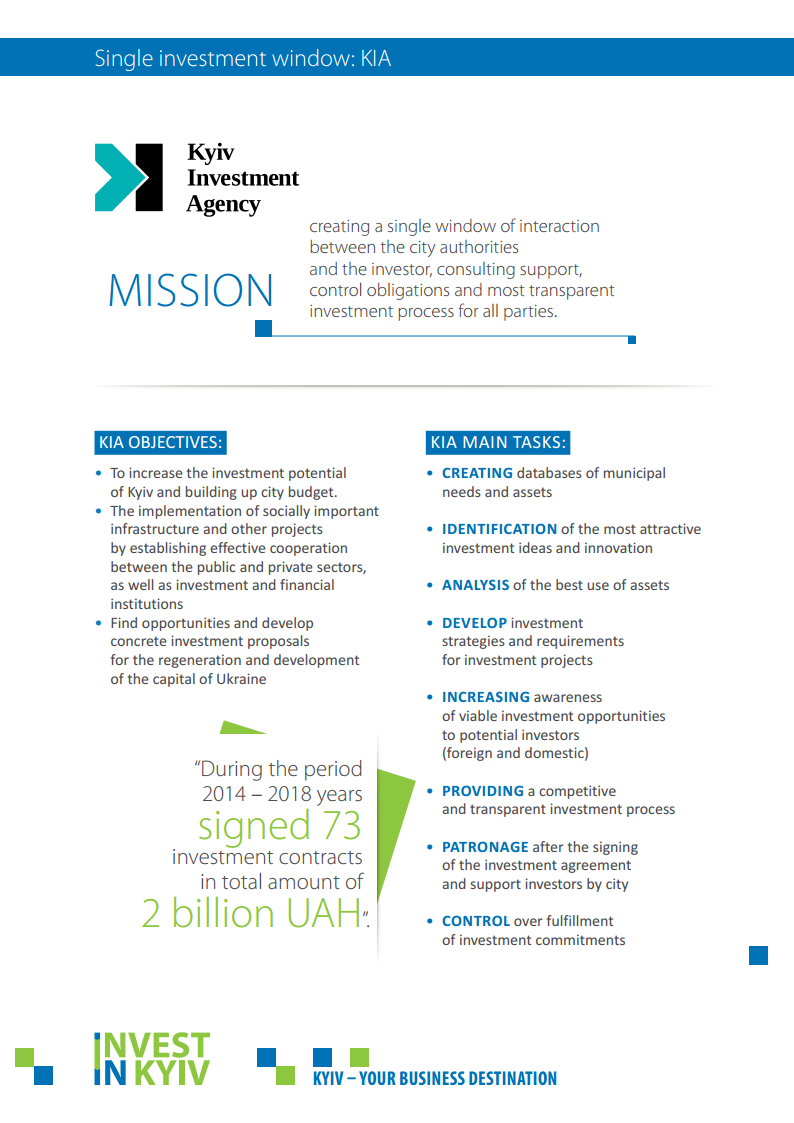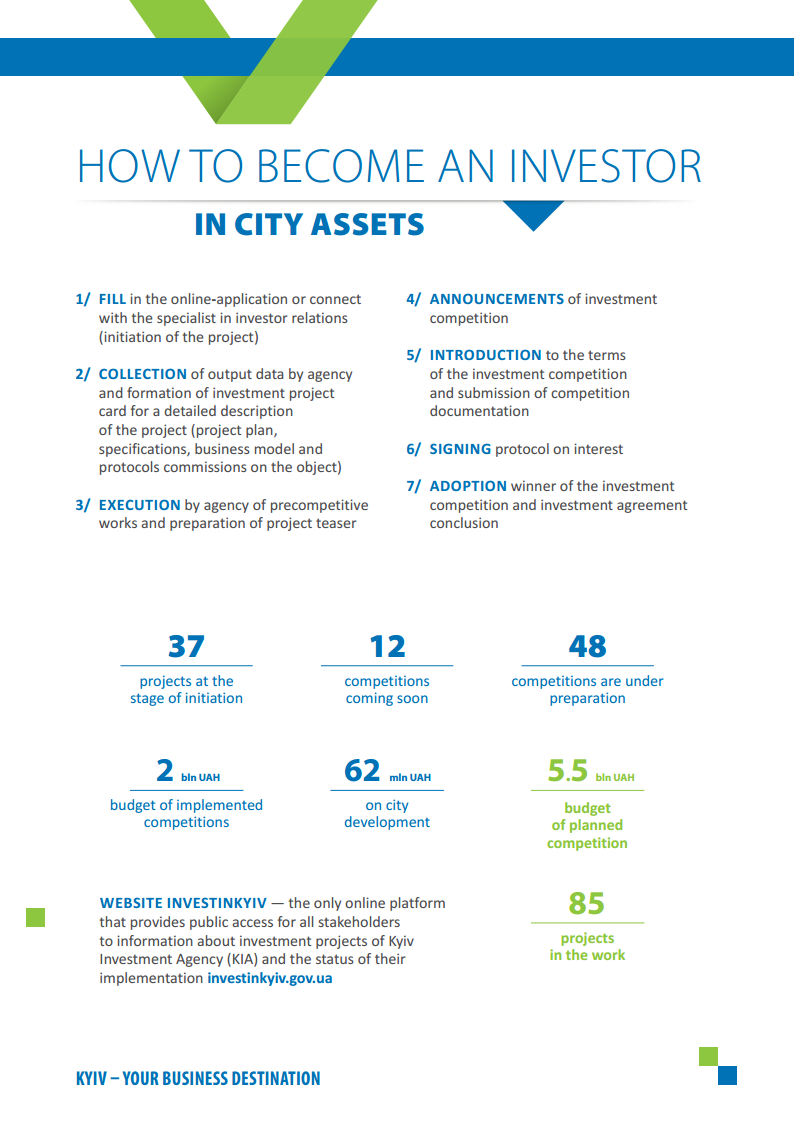 The company's activities and risk factors
The company's activity is an integral part of investment processes in the city of Kyiv. The result of our activity is pre-investment proposals, the precondition for holding competitions for attracting investors to the development of our city.
The general risks inherent in the investment business in Ukraine due to political instability, the economic crisis, the devaluation of the national currency, complicate the work of the company, but we are fulfilling the tasks assigned to us.
Thanks to the work of the company since 2014 through the mechanism of investment competition projects were implemented with an investment budget of more than UAH 3 billion. More than UAH 71 million was allocated on the development of the social, engineering, and transport infrastructure of the city, and for strengthening the material and technical base of enterprises of the communal form of ownership as a result of investment competitions.
Currently, pre-investment works are underway for more than 35 projects. The budget of investments amounts to more than UAH 11 billion.