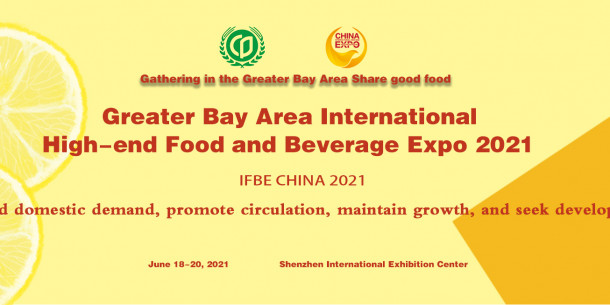 2021 Greater Bay Area international High-End Food and Beverage Expo
Ukrainian food and beverage producers are invited to take part in China's largest international food and beverage exhibition - the 2021 Greater Bay Area International High-End Food and Beverage Expo. The Ukrainian food pavilion will work at the exhibition.
The exhibition will take place from 18 to 20 June 2021 at the Shenzhen International Convention and Exhibition Center.
The event, organized by the Chinese State Property Control and Management Committee (SASAC), is held under the auspices of the Chinese National Food Industry Association. The technical organizer of the exhibition is Beijing Hongli Exhibition Service Co., Ltd., with the support of the Ukrainian Trade Representation in China.
For detailed information, please contact:
Tel: 86-10-6078 9929
Mob. tel .: 86-132 6191 4732
Email: 728697091@qq.com
Official website: http://www.ifbechina.com