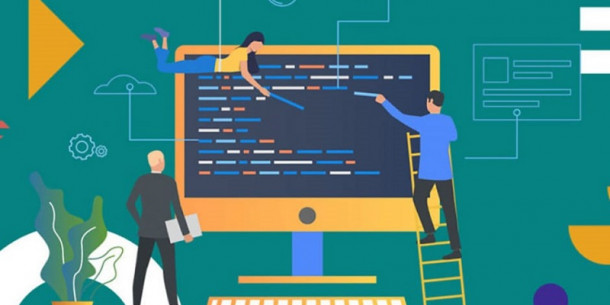 The government has introduced grant programs to support entrepreneurship and create new jobs
Government programs are aimed at developing the processing industry and the IT sphere. Their main goal is to promote the development of small and medium-sized businesses even in wartime. The Government portal reports this.
According to Yuliya Svyridenko, the First Vice-Prime Minister - Minister of Economy of Ukraine, the introduction of such support programs will ensure GDP growth, economic stability and the fastest recovery of our country so that Ukrainians who were forced to go abroad due to Russian aggression can return home.
The processing industry development program provides for state co-financing of entrepreneurs who want to create or develop their businesses.
The funds are allocated for purchasing the primary means of production (machines, technological equipment) and covering the costs of their delivery and commissioning.
The first 1,000 applicants receive a grant of up to 70% of the project cost, the remaining 30% is financed at their own expense.
Participants can attract additional credit funds - up to 16 million UAH under the "5-7-9" program at 0%.
Entrepreneurs must pay taxes and VAT on the grant amount within 3 years, creating at least 25 jobs.
The program of investments in IT startups will allow developers of technological products to attract financing for the opening and development of businesses in the field of high technologies.
Within the framework of the project, the implementation of IT startups is financed at various stages - from an idea to a finished viable product.
For startups, depending on the stage of implementation, the Innovation Development Fund provides a grant from 750,000 to 3.5 million UAH with clear conditions on the number of employees involved, and the Investment Fund provides revolving financial assistance from 3.5 to 8 million UAH.
The grantee must pay taxes and VAT for 50% of the received grant within two years and create at least 5 jobs.
The "Start in IT" program is granted for training Ukrainians in IT specialities.
Citizens who have lost their jobs are on layoff, are on unpaid leave, and internally displaced persons who want to get a new profession in the IT field can receive financing.
After completing the training, the participants must within 30 days get a job in a new speciality, open a private enterprise or carry out independent professional activities.