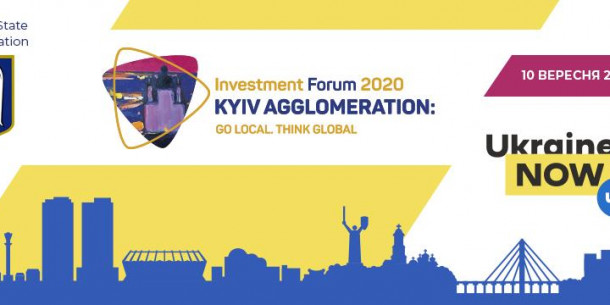 Kyiv Investment Forum 2020
We invite you to the annual large-scale international event - the Investment Forum of the city of Kyiv, which will take place on September 10, 2020, in the KICC «Parkovy» (Parkova Street, 10-12).
This year's Forum focuses on the strategy of creation and development of Kyiv agglomeration, anti-crisis actions after COVID-19, and ecological safety of the city. ⠀ The forum will bring together international and Ukrainian investors, representatives of foreign municipalities, local governments, Kyiv business, creative, and IT communities. The participants of the Forum will discuss the potential of the capital and Kyiv region as a whole, as well as give recommendations on how to turn the Kyiv agglomeration into an ultra-modern metropolis with a well-established ecological system.
The forum will also become a platform for the exchange of international experience due to the presence of well-known experts. The draft program of the Forum is attached.
To register, please visit the forum page: https://www.investinkyiv.com.ua