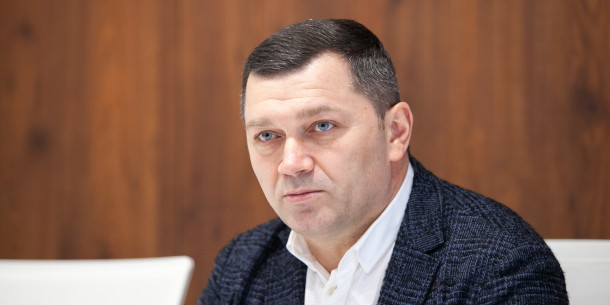 Kyiv ranked sixth in the investment performance rating of the Foreign Direct Investment Magazine - Mykola Povoroznyk
In terms of the profitability of investments in terms of the efficiency of the attracted resources, Kyiv entered the top ten European cities. Such data, as the result of the investment return rating, was collected and published by the Foreign Direct Investment Magazine, which is the part of the Financial Times group. This was announced by the first deputy chairman of the KCSA Mykola Povoroznyk.
"For the ranking, the budget, the number of staff working on attracting foreign direct investment, and their size were estimated in the reporting year. Monitoring data was collected from open sources and analyzed using the online tool for tracking foreign direct investment, fDi Intelligence, "- said Mykola Povoroznyk.
According to him, the city of Vilnius (Lithuania) has headed the ranking, where the Go Vilnius investment agency has been operating since 2006. In October 2018, the American Internet giant Google opened an office in the Lithuanian capital and founded a subsidiary company. In February 2018, the Denmark's Danske Bank opened an IT service center, creating 800 jobs. The second place has been occupied by Madrid with most public-private partnership investment projects, which is quite actively supported by the Spanish government. The agency with foreign investors currently employs six staff members for 86 projects, which in fact allowed the Spanish capital to rank first with the profitability of investment in staff, ahead of the Dublin Irish capital, in which the investment promotion office employs 11 employees in 123 projects. The largest of them is the opening of the new EMEA sales center of the American software giant Microsoft with 500 jobs.
"Metropolitan Municipal Enterprise" Kyiv Investment Agency ", subordinated to the Department of Economics and Investments of the KCSA, in 2017 and 2018 attracted UAH 1.1 billion of investment funds. At the moment, 30 KIA employees are working on the implementation of 58 projects, including the construction of medical centers, kindergartens, schools and objects of transport infrastructure ", - said Mykola Povoroznyk.
Note that also the TOP-10 rating included the administrative center of Autonomous Province of Vojvodina (Republic of Serbia), Newcastle-upon-Tyne in the UK, the Polish city of Poznan and the city of Plovdiv (Bulgaria).