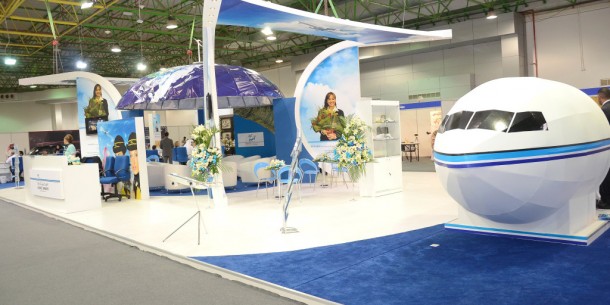 Entrepreneurs will be able to present themselves in Kuwait
In the period from 6-10 of February 2018, under the patronage of Sheikh Emir Sabah Al-Ahmad Al-Jaber Al-Sabah, the Second International Kuwait Trade Fair will take place at the Kuwait International Fair.
The exhibition will feature the leading companies not onlyfrom Arab countries of the Persian Gulf, but also many European and Asian states.
In addition, within the framework of the said event, the international economic forum "KEF-2018" is planned, during which the participants will be acquainted with the Kuwaiti economic development program till 2035, as well as with the projects planned to be implemented during the specified period and investment opportunities and prospects in State of Kuwait.
To participate in the Second International Kuwait Trade Fair, you must first register on the site at the following link: http://www.itf-kw.com by filling in the application form that should be downloaded from the section "Participants / Downloads".
Contact person: Manwa Al-Yakub, tel .: (+965) 9769 9023 (Whats App), e-mail: M.alyaqoub@kif.net