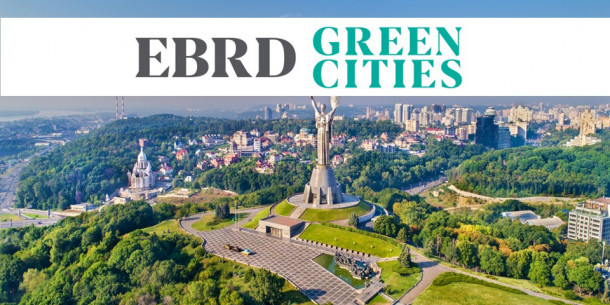 Kyiv Green City Action Plan: A workshop - consultation will take place on June 11
On June 11, from 12:00 to 15:00, a professional discussion of the Green City Action Plan will take place on the ZOOM platform: its vision, strategic goals and potential actions.
Representatives of project stakeholders are invited to participate in the discussion: civil society organizations, specialists from scientific and educational institutions, international projects, business support organizations, sectoral сommunal enterprises, and relevant departments of the Kyiv City State Administration.
Stakeholder consultation should provide a common view of the long-term vision of the green city, confirm the relevance of the chosen goals and the realism of the tasks and priorities of the long list of recommended measures to the interests of the local community.
Registration for the workshop until June 8 by the link: https://forms.gle/WLFNR2YsTo9Psfd99.
A separate link to enter the workshop will be sent to the e-mail address specified in the registration form.
For reference.
The Kyiv Green City Action Plan is being developed in collaboration with WS Atkins International Ltd in partnership with Bilfinger Tebodin Ukraine and a team of sector experts under the EBRD GREEN CITIES Program with financial support from Sweden. The purpose of the Plan is to systematically solve environmental issues in Kyiv. Under the Program, the city will receive financial support from the EBRD for the implementation of priority initiatives.
Kyiv became the 21st city to join the network of world cities participating in the EBRD's Green Cities program (https://www.ebrdgreencities.com/) in March 2019. Today the program covers more than 45 cities in the countries of the EBRD operation.
Recall that now the consultants and the working group of the Kyiv City State Administration have already developed a draft vision, strategic goals and medium-term objectives, as well as a preliminary long list of recommended potential measures that may be included in the Action Plan.
Workshop - consultation with stakeholders Green City Action Plan (GRAP) for Kyiv: Green city vision, strategic goals and a long list of actions (concept of the event).