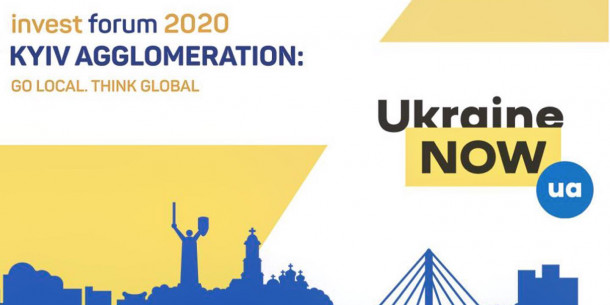 Development of Kyiv in the context of a coronavirus infection pandemic to be discussed at Kyiv Investment Forum
Ways to overcome the challenges caused by the coronavirus pandemic and restore the social and economic development of the capital will be the main topics of the Kyiv Investment Forum. The event is scheduled for September 2020. Its holding will depend on the situation in the country and the world. This was reported in the Department of Economics and Investments of the Kyiv City State Administration.
The chosen direction is due to the global trend towards localization of business and investment, their development in some agglomerations due to the quarantine regime caused by the COVID-19 pandemic.
"The conditions of strict quarantine have raised many questions, particularly in the economic sphere. Violation of trade flows between countries leads to the localization of business. In such conditions, the support of local producers is needed. The city's infrastructure also needs to be rethought. The epidemic has shown the need to create a critical infrastructure that can provide Kyiv with autonomous operation in the event of further pandemics. That is why this year's Investment Forum will be held under the slogan Go Local. Think Global", said Nataliia Melnyk, the director of the Department of Economics and Investments of the Kyiv City State Administration.
"In times of global turbulence, Kyiv needs to develop a strategy that will be ready to adapt to an ever-changing world", she added.
The new business environment requires concentration: on small business development and meeting the basic needs of consumers, health and safety, impact on local communities, finding strategic approaches to local cultural heritage, tourism potential, and entertainment industry within the agglomeration of Kyiv.
Last year's Investment Forum of the city of Kyiv, which took place in September 2019, was dedicated to the idea of creating a Greater Kyiv. It brought together about a thousand experts and opinion leaders from around the world. Among the participants of the forum were the Mayor of Krakow Jacek Majchrowski, the Vice-Mayor of Budapest Gabor Bagdi, the winner of the Nobel Peace Prize in 2007 Rajendra Pachauri. The Forum was opened by the Mayor of Kyiv Vitaliy Klitschko.