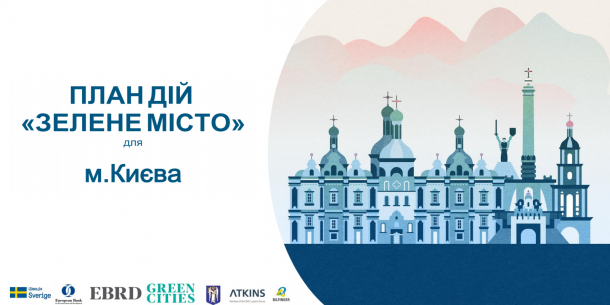 Draft Green City Action Plan is being prepared for submission to the Kyiv City Council - Mykola Povoroznyk
The Steering Committee for the development of the draft Green City Action Plan considered and approved the preparation for the submission of the document for consideration by the deputies of the Kyiv City Council. This was announced by the First Deputy Head of the Kyiv City State Administration Mykola Povoroznyk.
"Kyiv joined the European Bank for Reconstruction and Development's Green Cities Program more than two years ago. All this time the work on the draft Action Plan continued. Public institutions, municipal enterprises, representatives of business, science and education, NGOs, Kyiv residents were involved in the process of development. Today we already have a finalized document for the preparation of a draft decision of the Kyiv City Council and its submission to the deputies," Mykola Povoroznyk said.
According to him, the document takes into account comments, remarks, proposals from public authorities and the public. The document was publicly consulted in the framework of the strategic environmental assessment of the draft Action Plan.
"Implementation of the Green City Action Plan will be an important strategic step for the city. It will help attract investment in its development to improve the infrastructure in the light of nowaday's challenges. Also, it will make Kyiv more comfortable to live in and resistant to possible climate change," said Mykola Povoroznyk.
Source: https://kyivcity.gov.ua/news/