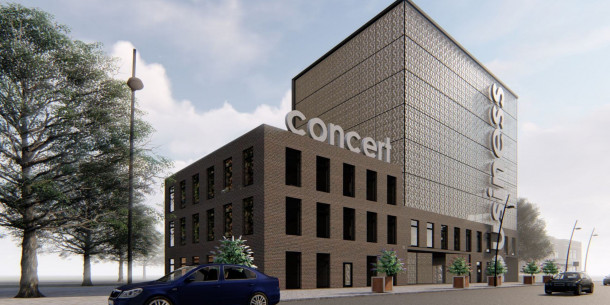 A concert hall and a choral arts center to be built on the site of the emergency building of the municipal cultural institution
Deputies of the Kyiv City Council approved the demolition of an unusable building, which is on the balance of the municipal concert hall of culture "Academic Chamber Choir "Khreschatyk". The decision will allow beginning preparations for the tender to attract investors to the construction of an office centre with a concert hall and a choral art centre on 8,10 Studentska street in the Shevchenkivskyi district. This was reported in the Department of Economics and Investment of the Kyiv City State Administration.
A separate building of a communal cultural institution with a total area of 585.60 square meters on 10 Studentska street is not used for its intended purpose, as the total physical wear and tear of the premises is 77%. In particular, the main structural elements are unusable, as damaged wooden floors and utilities, leaking roof, the floor have a significant skew.
According to the Department, the demolition of the communal property of the Kyiv territorial community is possible only after determining the winner of the investment tender, concluding an investment agreement with him and compensating by the investor of the value of the object to be demolished.
At the same time, the investor is obliged to transfer a part of the investment object with an area not less than the existing one to the communal property of the Kyiv territorial community free of charge.
The obligations of the future investor will be determined in more detail at the stage of forming the conditions of the investment tender, which are submitted for consideration and approval by the permanent tender commission for attracting investors, 50% of which are deputies of Kyiv City Council - representatives of all factions and groups.
Source: https://kyivcity.gov.ua/news/