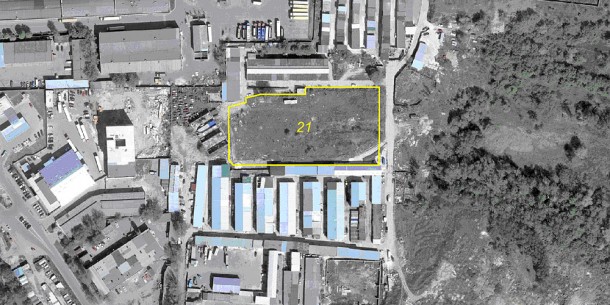 To the attention of investors! On the 3rd of July 2018 land auction will be held.
The Department of Land Resources of the executive body of the Kyiv City Council (Kyiv City State Administration) on the 3rd of July 2018 at 11-00 (am) is plan to conduct a land tender for the sale of lease rights for the land plot of communal ownership of the territorial community of Kyiv according to a transparent and open procedure.
You can obtain additional information and read documents and materials on the land plot (lot) at the Department of Land Resources (Kyiv, 32 Khreshchatyk Street, room 415, tel. (044) 279-41-31) or the Contractor of Land Trading (Commodity Exchange "First Universal Market "Ukraine", tel. (044) 362-64-53).
Applications for participation in land tenders are accepted at the address: Kyiv, 50 Gaidara street, business center "Euro-Passage", Mon - Fri from 10-00 to 17-00, lunch break from 13-00 to 14-00.
Place of land auction: Kyiv, 79 Vоlоdimirska street, office 31.
The deadline for submission of applications for participation in land auction is 25th of June 2018.
The size of the guarantee fee is UAH 16,048.10; registration fee - UAH 920.50.
The accreditation of the media and the admission of statements by representatives of public associations for the opportunity to be present at land trades is carried out by the Contractor of land trades (Commodity Exchange "First Universal Trading Ukraine") and ends three business days prior to commencement of trading.
The winner of the auction shall compensate the organizer of land tenders provided for in clauses 5, 6 of Article 135 of the Land Code of Ukraine and clause 13 of Article 137 of the Land Code of Ukraine on the costs of preparing the lot for conducting land trades in the amount of UAH 65,886.42, incl. VAT, and on the organization and holding of land auctions in the amount of UAH 14,840.00, incl. VAT.
Detailed information about the land plot.