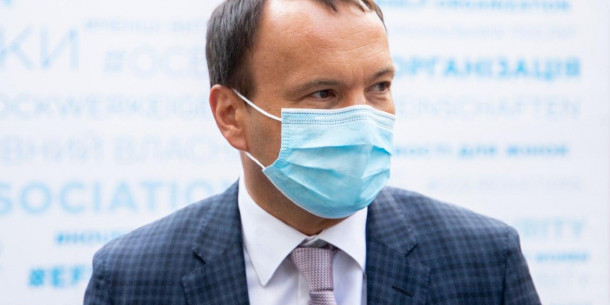 Kyiv is a leader in Ukraine in the number of energy efficiency agreements
Kyiv has the most energy service contracts for energy modernization of the city's budget institutions. In particular, of the 330 energy service agreements (ESCOs) operating in Ukraine, 135 were concluded in Kyiv. This was announced today by Deputy Chairman of the Kyiv City State Administration Petro Panteleev during the presentation of the implemented project of thermal rehabilitation of a multi-story building on Bratyslavska Street in the Desnianskyi district of the capital.
He noted that the introduction of energy efficiency contracts - a relatively new but effective practice. Private investments are attracted to energy efficiency measures, and the investor returns his money at the expense of the received energy savings.
"Thanks to the concluded 135 ESCO agreements, it was possible to attract UAH 164 million of private investments into the city's energy efficiency", - Petro Panteleev explained.
He also said that the city is actively implementing co-financing programs in the housing and reimburses residents under the government's "warm loans" program. Kyiv reimburses 30%, and the state 40% of the loan amount received by condominiums/housing for common house works.
"Nowadays, almost 200 metropolitan condominiums in the capital have used warm loans to implement energy efficiency measures. The city reimbursed residents over UAH 37 million. Already this year, 5 (five) city condominiums and housing and communal services, using the loan funds of the program, carried out thermal modernization of house heating systems, insulation of external walls, basements, attics, roofs, foundations", - said Petro Panteleev.
The program allows condominiums to take a loan from state-owned banks for thermal modernization. We are talking about the installation of individual heating points, replacement of windows and doors, repair and insulation of the roof and facade, replacement of lighting with energy-saving, and more.
He also stressed that a set of such energy-efficient measures significantly reduces utility bills. Weather regulation, insulated walls, and roofs, replaced doors and windows to reduce heat bills by 50-60%. Therefore, energy efficiency programs for local authorities - is an absolute priority.