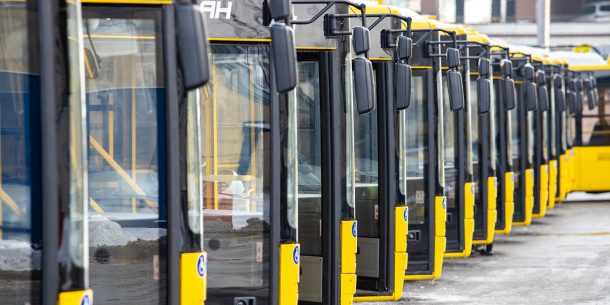 Kyiv will purchase 137 new trolleybuses and 50 metro cars at the expense of external credit borrowing
In 2021, Kyiv will make a local external borrowing to the special fund of the city budget (development budget) in the form of a loan agreement with the European Investment Bank. The relevant decision was supported today by Kyiv City Council deputies.
According to the information of Mykola Povoroznyk, First Deputy Head of the Kyiv City State Administration, the funds raised will be used to purchase public electric transport for the communal enterprises "Kyivskiy metropolitan" and "Kyivpastrans".
"In particular, it is planned to borrow a foreign loan of up to 100 million euros. These funds will be used to purchase large and especially large trolleybuses, namely: 65 trolleybuses over 11.9 meters long and 72 over 18.5 meters long. It will be low-floor transport, adapted for all passengers, in particular, people with disabilities. We will also purchase 50 new metro cars with asynchronous traction drive worth up to 50 million euros for the Sviatoshynsko-Brovarska metro line", - said Mykola Povoroznyk.
He said that the borrowing period is up to 15 years, including a grace period of 3 years. The marginal interest rate for the use of credit funds is 1.85% per annum in euros.
Source: https://kyivcity.gov.ua/news/