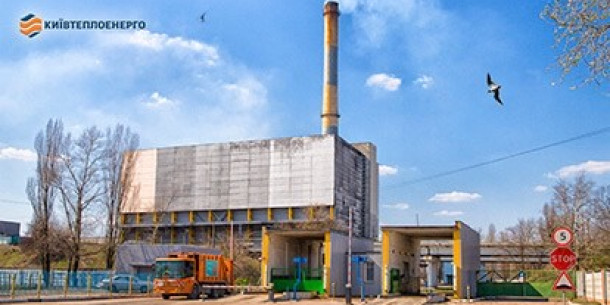 The Kyiv City Council supported attracting a loan from the European Bank for Reconstruction and Development
Kyiv City Council supported a loan from the European Bank for Reconstruction and Development (EBRD) for the development of the city's heating infrastructure. A loan of up to 140 million euros will be guaranteed by the Kyiv City Council in 2021. The corresponding decision was supported by 93 deputies.
The Kyivteploenerho utility company has been granted permission to carry out all necessary transactions, and Kyiv Mayor Vitaliy Klychko has been authorized to sign a guarantee agreement with the EBRD on behalf of Kyiv City Council. The expected loan term is up to 13 years from the date of concluding the agreement.
In fact, the attraction of funds from international partners in the modernization of Kyiv's heating power industry is beginning. It should result in a radical change in approaches to the production of heat and electricity, management of the heating power complex, as well as a new level of dispatching and automation of the heating system, improving the quality of utilities.
The largest project under the loan program is the installation of modern cogeneration equipment at CHP-6. Today, two Kyiv CHPs provide 48% of the city's heat supply and almost 60% of the capital's electricity consumption. There is no alternative to those CHPs, and most of the equipment has been operating for over 40 years. Comprehensive upgrade of equipment and approaches to heat and electricity generation will provide a new quality of CHP-6 and adapt its work to modern challenges of the dynamic development of Kyiv.
The other part of the program is energy efficiency. Construction of a condensing economizer is planned at CHP-5. The equipment uses the residual energy of the flue gases to produce heat. Similar equipment has been operating at CHP-6 for three years. Its capacity allows providing heat to about 20 high-rise buildings. Other energy-efficient projects are related to the reconstruction of inefficient boilers and worn-out heating networks.
It is planned to finance a set of solutions aimed at implementing the SCADA monitoring and management system. It will allow real-time monitoring of the technical parameters of the equipment at all production facilities: CHPs, boiler houses, heat supply stations, pumping stations, etc. The software complex will allow to collect, process, analyze information and control of the work of the city's heat industry.
We will remind that on December 27, 2018, Vitali Klitschko signed a Memorandum on behalf of the Kyiv City State Administration with the EBRD, the International Finance Corporation, and the United States Agency for International Development (USAID) on international cooperation in modernization and development of the capital's heating power complex. The event marked the beginning of intersectoral cooperation for the comprehensive modernization of Kyiv's heating infrastructure.