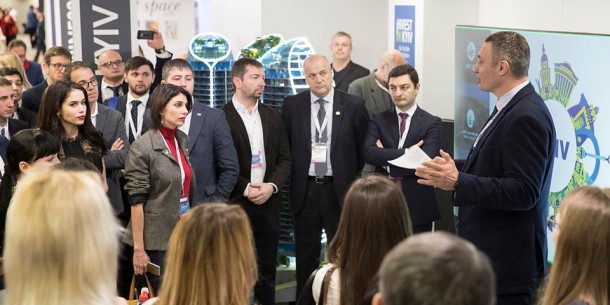 Klitschko represented the capital of Ukraine at property conference MIPIM in Cannes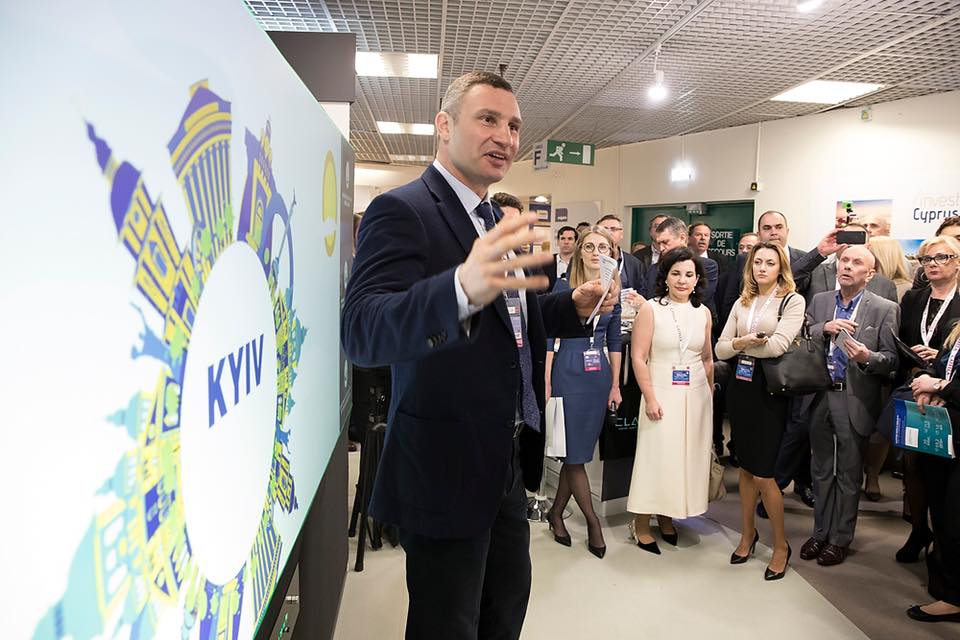 At the opening ceremony Vitali Klitschko positioned Kyiv as an investment hotspot and pointed out that during the past 3 years Kyiv has led the way as a destination city, welcoming more than a half of total investment in Ukraine.
«Kyiv is the first Ukrainian city successfully integrating advanced technology trends. IT along with city transport and tourist infrastructure renovation, housing and utilities upgrading, as well as healthcare and education are key investment-attractive spheres,» stressed Klitschko.
Vitali Klitschko showcased a number of projects, which Kyiv offers to sponsor this year, in particular, construction of an aerial cableway to connect the People's Friendship Arch and Trukhaniv Island, construction of Pyrohovo all-the-year-round ski resort complex, establishment of a healthcare center and a private education facility, and development of Kyiv Business Haven Industrial Park project.
«We focus on preservation and careful restoration of Kyiv historical landmarks, to ensure that our smart city development strategy and technological innovations are based on appreciation of our heritage,» pointed out Klitschko.
Besides, he gave examples of fruitful cooperation of the City with private businesses and as well as investment projects successfully implemented in previous years. «The most significant of them is UNIT.City Innovation Park which aims to become a unique city in the city with an established business ecosystem for IT and creative industries businesses. Moreover, thanks to attracted investments some new residential complexes, shopping malls, office property, and hotels have been constructed in Kyiv,» he said.
He emphasized that the milestones of the city investment attraction policy are and will remain the same: simplified procedures for investors, transparency and accountability of the city authorities.
«Kyiv has a great ambition of becoming a leader in renovation and transformation, more attractive and comfortable place to live in, which meets the highest standards of living. And we are not going to slow down the pace. I encourage you to invest into Kyiv - one of the most attractive and promising cities of the Eastern Europe,» highlighted Vitali Klitschko, «We remain committed to supporting all those who invest into Kyiv development. And I want to emphasize the seriousness of my personal commitment as the mayor to offer a warm welcome and opportunity and support for entrepreneurs and be a guarantor for all foreign investors,» addressed Vitali Klitschko the potential investors.