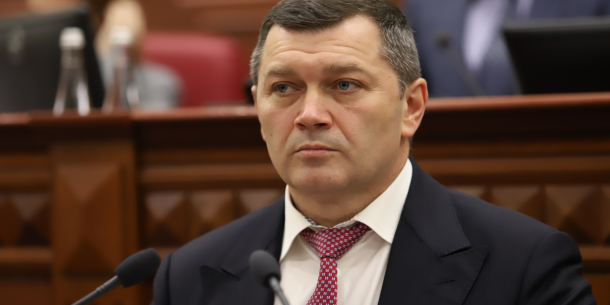 Mykola Povoroznyk: Thanks to cooperation with the EBRD, the Metro bridge will have a large-scale renovation
At the plenary session, the Kyiv City Council approved an agreement on the preparation of credit financing for the repair and restoration works of the Metro Bridge across the Dnieper River. This will be the first large-scale renovation of an artificial structure since its commissioning in 1965. The First Deputy Head of the Kyiv City State Administration Mykola Povoroznyk reported about it.
"The project will provide for the repair of all elements of the bridge - from the arrangement of a new drainage system, repair of girder structures and supports, installation of monolithic reinforced concrete roadway slabs and replacement of expansion joints to the replacement of paving blocks, repair of railing and barrier fencing and repair of connections with the bridge", - said Mykola Povoroznyk.
According to the first deputy head of the Kyiv City State Administration, one of the important stages in the renovation of the bridge will be the strengthening of the girder beams. Thus, arched structures will be reinforced with beams of high-strength prestressed reinforcement and all reinforced concrete elements of the bridge will be protected by high-quality anticorrosive mixes.
It is also planned to expand sidewalks for bicycle paths as part of repair and restoration works. Decorative lighting will decorate the bridge after the completion of the full range of works.
"The renovation of the bridge will be carried out at the expense of the EBRD, which provides a loan of €60 million. Thanks to the repairs, the service life of the building will be extended for decades", - Mykola Povoroznyk stressed.
Source: Official web portal of Kyiv