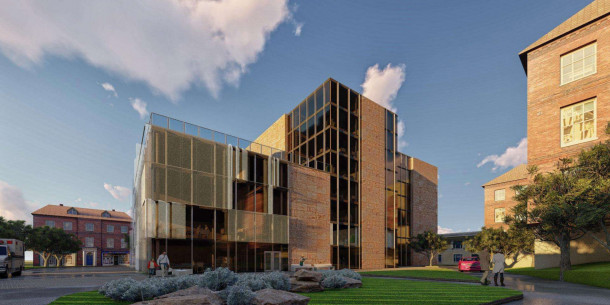 A medical centre will be built on the territory of a non-functioning anti-tuberculosis dispensary at the expense of the investor
Property issues related to the construction of a medical centre on 6 Cheslav Belinsky Lane (Alla Horska Lane) in the Shevchenkivskyi district resolved by the Resolution of Kyiv City Council deputies. We are talking about permission to demolish obsolete buildings and start preparing an investment tender to attract investors. This was reported in the Department of Economics and Investment of the Kyiv City State Administration.
The Resolution of the Kyiv City Council also provides for an inventory and independent assessment of communal property, which on the right of operational management are assigned to the KNP "FTYZIATRIYA". The estimated total area of the facilities is 1153.0 square meters - a polyclinic building, a utility room and an entrance checkpoint. The anti-tuberculosis dispensary has been closed since May 2015. The buildings of the dispensary are in unsatisfactory condition, their further operation is impossible because it does not meet sanitary and epidemiological requirements.
In particular, the investment project envisages the write-off of communal property with compensation of its value to the budget of Kyiv and the construction of a modern medical centre with parking.
According to the approximate technical and economic indicators of the project developed by the Kyiv Investment Agency, the amount of investment required not less than UAH 216 million.
According to the Department of Economy and Investment of the Kyiv City State Administration, the demolition of the communal property will take place only after determining the winner of the investment tender, concluding a contract and compensation of the value of communal property by the investor.
To recall that the provision of anti-tuberculosis care to residents of Shevchenkivskyi and Solomyanskyi districts is carried out based on KNP "FTYZIATRIYA" at the address: 35 Vasylkivska street.