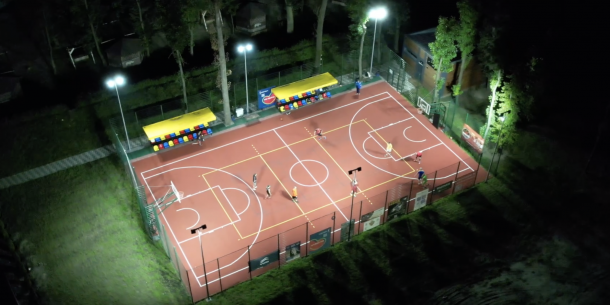 Despite the martial law, investment projects continue to be implemented in Kyiv - Natalia Melnyk
Despite the martial law introduced in Ukraine due to the large-scale military invasion of the russian federation on February 24, 2022, investment projects continue to be implemented in the capital. Natalia Melnyk, director of the Department of Economy and Investments of the Kyiv City State Administration, reported this.
According to her, investment projects in the spheres of development of sports and recreation infrastructure, health care, improvement and arrangement of public transport stops, and provision of citizens with food products with the highest consumer demand, continue to be implemented in Kyiv. As part of the implementation of investment contracts, the construction of a medical centre and residential buildings continues.
During martial law, investors mainly fulfil the conditions of investment contracts in terms of the monthly and quarterly payments to project owners for the maintenance and development of the territory.
Natalia Melnyk also noted that from the beginning of 2022, investors paid more than UAH 10 million to the Kyiv budget for the development of social and engineering infrastructure. The volume of involved investments in the current year amounts to UAH 17 million.
Many entrepreneurs-investors have actively joined the support of the Armed Forces of Ukraine and internally displaced persons arriving in Kyiv. Thus, a temporary shelter for internally displaced persons has been organized at the sports base for beach soccer and other sports in the Dniprovskyi district as well as food for the military and Territorial Defense forces on a charitable volunteer basis. On the territory of the sports park in one of the parks of culture and recreation in the Desnyanskyi district support for the physical and psychological recovery and adaptation of wounded soldiers was organized.
"The city authorities are sincerely grateful to the responsible business, which, by its capabilities, helps the military and joins the approach of our victory, as well as for supporting the economy of the capital in this extremely difficult time," noted Nataliya Melnyk.
She also informed that currently the city government has formed a package of proposals for the modernization and development of the city infrastructure, and continues to work on attracting investors for the implementation of projects.