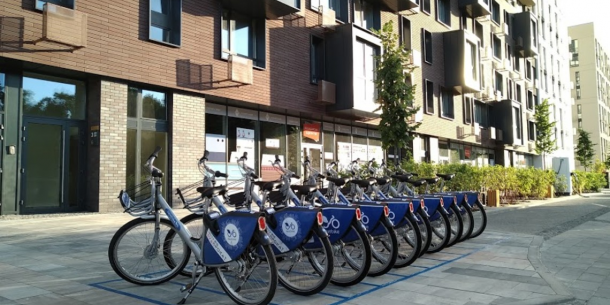 Kyiv has chosen the investor for the implementation of the bike-sharing network
The winner of the investment competition for the creation of a bike-sharing network in Kyiv is determined. It is the Limited Liability Company "NEXTBIKE KYIV". This was announced by the first deputy chairman of the KCSA Mykola Povoroznyk.
The winner of the investment competition is obliged to create a network of 264 rental points accompanied by 2,000 bicycles. Bike rental locations should be located in ten districts of the capital. The estimated cost of implementing the project to create a network of "bike sharing" is about 33 million UAH.
Under the terms of the competition, the bikes must be equipped with a smart lock that blocks the bike's mechanism and prevents it from moving around, thus preventing theft; also, the bikes have to be equipped with software that allows you to pay for rental services and unlock the smart lock of the bike and a GPS tracker that tracks the exact location of the bike.
The placement of bicycles will already be standard for Kyiv residents and guests of the capital - the application of blue markings on asphalt. Creating additional designs will not be needed. This service is popular with Kyiv residents and guests of the city. For example, over the past year, it was used 9,284 times. In general, users through the service last year drove about 35 thousand kilometers by bike. The number of registrations from last year has increased from 18,642 to 25,500 people. From April 9, 2019, the service was used more than 6 thousand times. There are currently 32 locations in the capital, which contain 200 bicycles.
Source: https://kyivcity.gov.ua/news/