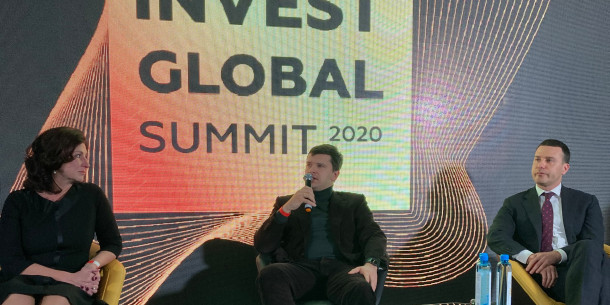 INVEST GLOBAL SUMMIT took place in Kyiv
The event included panel discussions in the field of IT, agriculture, finance, infrastructure, manufacturing and construction. In order to have the most effective dialogue, representatives of the public sector, Ukrainian business and international investors were involved in each panel discussion.
The summit was held from 9 to 11 December 2020 in Kyiv. For several days, participants discussed current investment trends and the impact of 2020 events on investment processes. It was also talked about the peculiarities of Ukrainian business in a pandemic and prospects for the implementation of business projects, and the role and position of Ukraine in the process of attracting investment.
The key topic of the panel discussions was the effective cooperation of business, the state and investors in the new economic conditions.
The field of attracting investments in the development of the Kyiv infrastructure projects was represented by Acting Director General of Kyiv Investment Agency Bohdan Chorniy in the panel discussion "The role of the state in investment processes in the new economic and social conditions".