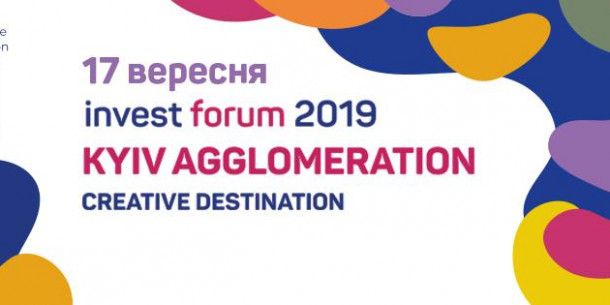 How Kyiv can become the center of Europe? The answers will be sought at the Kyiv Investment Forum 2019
The focus of the Kyiv Investment Forum, that will be held on September 17, 2019, at the Mystetskyi Arsenal is the strategy of creating and developing the Kyiv agglomeration.
The Forum will bring together international and Ukrainian investors, representatives of foreign municipalities, local governments, the Kyiv business, creative and IT communities. The participants of the Forum will discuss the potential of the capital and the Kyiv region as a whole, as well as give recommendations on how to turn the Kyiv agglomeration into a modern metropolis - a place of attraction for investors, tourists and innovative entrepreneurs.
"Taking into consideration the popularity of urban event tourism in the world, Kyiv's agglomeration has the potential to become one of the centers of Europe for various festivals and artistic events, for gastronomic tourism, for the creative economy. Our goal is to create a Greater Kyiv brand, such as the world-famous Greater London, "said Mayor of Kyiv Vitaliy Klitschko.
Special guests of the Investment Forum will be representatives of the political elite and foreign municipalities from different parts of the world, who will share their experience.
The event includes panel discussions with the participation of leading industry experts on Kyiv's social identity and creative economy for future agglomeration, as well as infrastructure solutions for the development of the metropolis of the future. Attention will also be paid to potential catalysts for the development of metropolitan tourism, which could be cultural, musical and sports events.
Kyiv Investment Forum 2019 is an event that will signal a unification and mutually beneficial cooperation to accelerate the socio-economic development of all communities involved.
Last year Kyiv Investment Forum was held on November, 27 and gathered more than 500 participants from 23 countries. In particular, business, investment community, central and city authorities, international financial institutions and the media. During the Forum, 30 city projects were presented to attract investment in various fields of innovation.