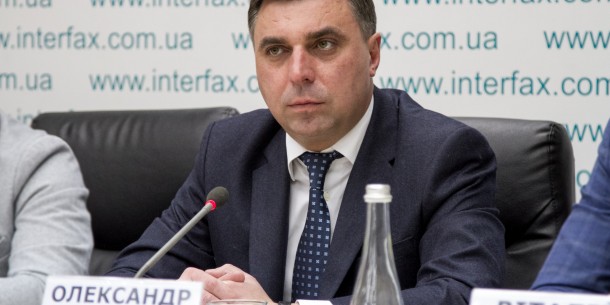 The quality of the Kyiv stand at the international exhibition MIPIM-2018 was high - Oleksandr Spasibko
Today, a press conference was held at the press center of the Interfax-Ukraine news agency on the results of the participation of the delegation of Kiev in the main international exhibition of real estate MIPIM-2018 held in Cannes from 13 to 16 March.
"The participants of the exhibition discussed investors' interest in Ukraine, topical trends of the world real estate market, global economic challenges and related conclusions for Ukrainian companies and Kyiv. All clearly noted the high quality of the stand of Kyiv ", - said deputy mayor Alexander Spasybko.
According to him, this year's exhibition was attended by about 26 thousand participants from 100 countries of the world. There was presented a number of projects, which invited foreign investors to participate.
"MIPIM is not only a place for competitions in countries and cities, it is a place of meeting of demand and offers in the field of commercial real estate. There are all the best opportunities for presenting Ukrainian projects to international investors, because all the key representatives of the world real estate industry come to Cannes. Our mission at MIPIM is to present Kyiv, tell about our city, show everyone that we are reliable partners, "said Oleksandr Spasibko.
He noted that investors are interested in two main issues: the profitability and security of investment. Processes must be clear and legally regulated.
"Kyiv Mayor Vitali Klitschko always introduces himself as a personal defender for foreign business, who invests money into Kyiv," said Alexander Spasibko.
The deputy chairman of the KCSA reminded that the city authorities have a clear vision and closely cooperates with business representatives:
"At the exhibition, I gave an example of how the city government cooperates with business. Unit city is a newly created city in the city. It is a full-fledged social infrastructure that allows people to live, work, study, entertain in one comfortable space. Business creates a complex environment for innovation development, and the authorities support by regulatory documents. "
At the stand of the city were presented projects, the implementation of which may join foreign investors.
In particular, it is the construction of a cable car line from the Friendship of Nation Arch to Trukhaniv Island, a ski resort complex for active all-season recreation "Pirogovo", a medical center and a private educational institution, a project of the industrial park "Kyiv business harbor".
"There is a curiosity of investors in Kyiv. Today, in the capital, we are doing everything to create a favorable investment climate ", - said Alexander Spasibko.