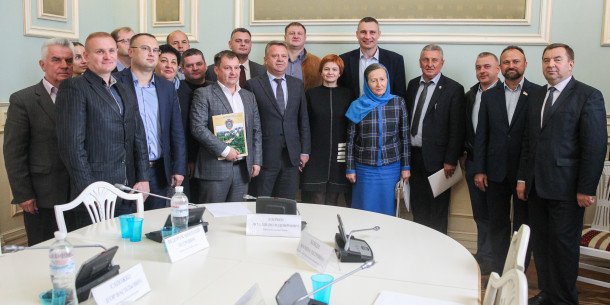 19 communities have formed the Kyiv Agglomeration Association headed by Vitaliy Klitschko
Mayor of Kyiv Vitaliy Klitschko and representatives of 19 neighbor communities have made the decision to establish the Association "Kyiv agglomeration" and approved its statute.
Representatives of another 30 communities planning to join the association also have participated in the first constituent assembly.
According to the Mayor of the capital, Vitaliy Klitschko, who was elected chairman of the Kyiv agglomeration, the process of establishing the association has lasted for almost two years. During this time many consultations have been held with the mayors of cities, villages and settlements, councils of territorial communities of Kyiv region.
"Let me remind you that at the beginning of this process we had the support of only a few communities. Others did not see any reason to form an association at that time. But together, we have been able to reach a common view in the perception of urban agglomeration - as an association - and its benefits for all communities. Equal partnership conditions have become the main principle of the association", Vitaliy Klitschko said.
He stressed that the purpose of the association was to unite the efforts of local councils to solve common problems of territorial communities, protect their rights and interests, as well as create conditions for socio-economic development of settlements and effective executive local self-government.
"Such cooperation between the capital and the surrounding cities will accelerate the development of the region, its infrastructure, increase the investment attractiveness of Greater Kyiv. After all, we are so interconnected. Manpower, infrastructure, other factors. I would like to point out that about half a million people come to Kyiv from the surrounding cities and towns every day. Similar associations - agglomerations, metropolises - exist worldwide and have proved their effectiveness. And Kyiv region is one of the largest metropolitan European agglomerations with a total population of over 4 million people. That is why we have all backgrounds for further successful development",- said Vitaliy Klitschko.
He also noted that the Council of Europe Office in Ukraine had assisted in the process of establishing the association.