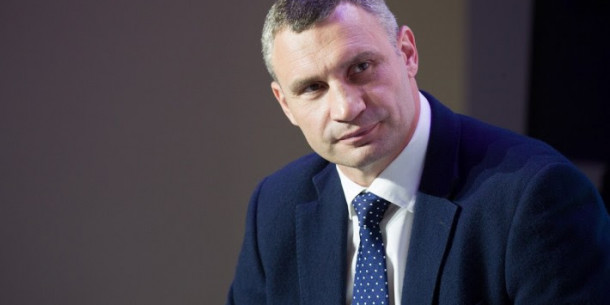 Vitaliy Klitschko: "Kyiv demonstrates strong growth of positions in international ratings"
Over the last few years, Kyiv has been showing an increase in the position of the Ukrainian capital in international rankings. This was stated by the mayor of Kyiv Vitaliy Klitschko during a speech at Invest in Kyiv Forum 2019, which is taking place in the capital.
According to the mayor, this indicates better business conditions and investment attractiveness of the city.
"According to a survey conducted by Transparency International, Kyiv is listed as one of the six most transparent European capitals. From 26 cities. In the ranking of the World Bank Doing Business, compared to last year, rose by 5 positions. In the ranking of fitness for life - by 13 positions. And in the ranking of "100 places to travel in 2018: from the most expensive to the cheapest" Kyiv topped the ranking of cities in the world for the most economical travel. Analysts compared the cost of living, food, and drinks, the cost of taxis, as well as the solution of unforeseen medical problems", - said Vitaliy Klitschko.
He noted that the capital has already identified the main areas of specialization of the city. These are IT technologies, industry and the creative industry.
"Future transformations in the capital and in the region should be driven by innovative high-tech industries and the startup sector. At the same time, support for small and medium-sized businesses will increase Doing Business ranking in terms of easiness of doing business. It means more confidence of foreign partners", - Vitaliy Klitschko emphasized.
During the forum, fDi Intelligence (Financial Times), presents GIS Planning. This is an innovative product developed in Silicon Valley. An interactive system embedded on the website: https://www.kyivbusinessnavigator.com/ provides potential investors with detailed information about Kyiv's capabilities and potential.
The main topic of Invest in Kyiv Forum 2019 is the formation of the strategy of creation and development of the Kyiv agglomeration. Foreign and Ukrainian investors, representatives of municipalities in European cities, local governments and the business community of the capital are considering different aspects of the development strategy of the Kyiv region. Speakers at the forum include Krakow Mayor Jacek Maikhrowski, Budapest Vice Mayor Gabor Bagdi, Head of Google Marketing Solutions for Central and Eastern Europe Nina Levchuk, Cisco corporation Head of Business in Ukraine Serhii Martynchuk, PinchukArtCentre Art Director Björn Geldhof and Atlas Weekend Music Festival founder Dmitry Sidorenko.